WE ARE FINALLY OPEN!!
We hope that you are all safe and healthy.
We have resumed operations and are ready, willing and, able to fulfill your shoe repair needs.
As a show of appreciation, all mail-in shoe repair orders will receive a free sanitary treatment before we return your footwear back to you. This is normally a $20.00 value done with our commercial UV lighting machines.
Thank you for your patience and understanding.
Best wishes,
Nick Valenti and the B. Nelson Team
Welcome to the world of high-grade shoe repair, where B. Nelson Shoes has combined old-world craftsmanship with new world technology. The result of our work allows you to care for and maintain your footwear the way the original master craftsman intended, without leaving your home or office.
B. Nelson Shoes was established by Bernhard Nelson. Mr. Nelson was a European Immigrant who came to the United States over 100 years ago. Due in part to his legacy, we enjoy notoriety in both the press and among the public at large. Our reputation as the best shoe repair in New York City is hard won, and one that we take very seriously.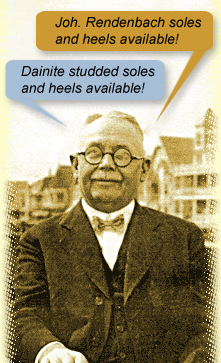 Click here to read about our shoe repair methods and to discover what makes B. Nelson Shoes different. You can also read what people have said about B. Nelson Shoes.